Penne with Jane's-Seasoned Heirloom Tomatoes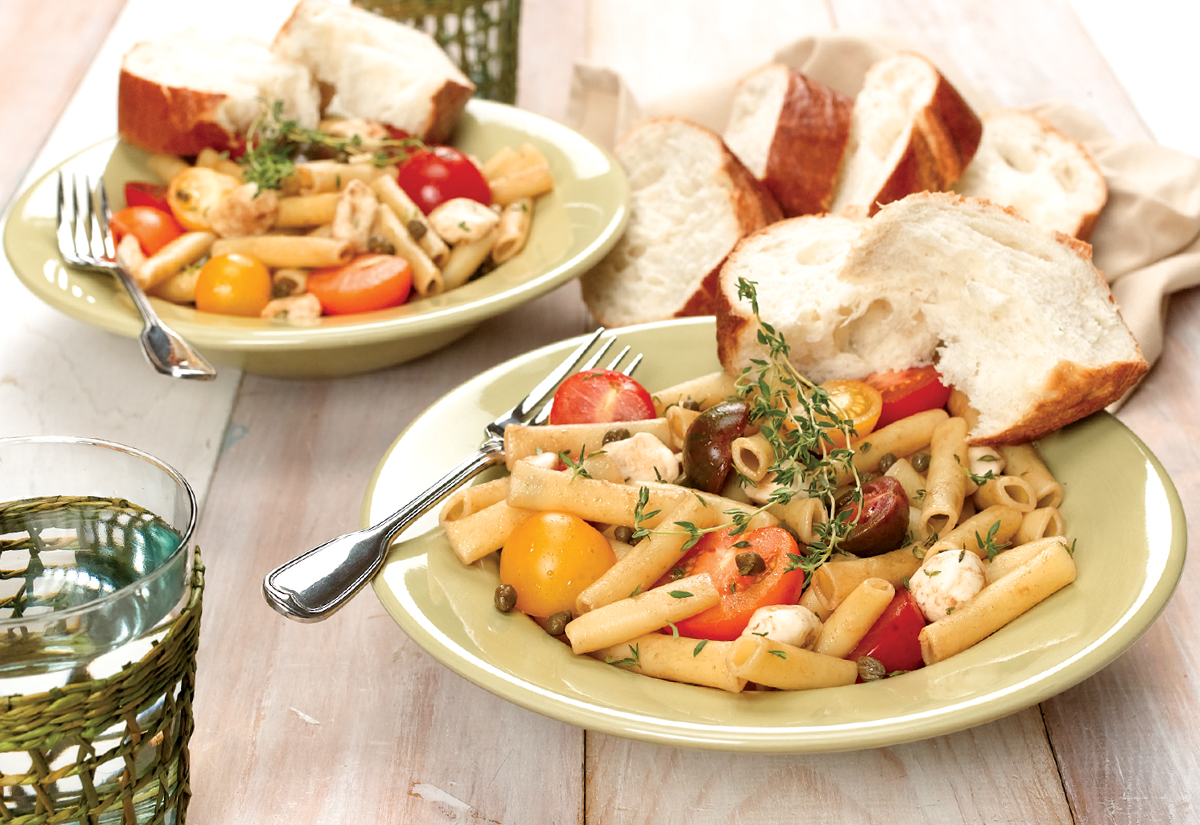 1 lb. Bella Famiglia Penne

8 ounces Heirloom Tomatoes

Jane's Mixed-Up Basil

1/4 c. Bella Famiglia Olive Oil

1/4 c. Bella Famiglia Balsamic Vinegar
Cook the pasta to package directions. Cut tomatoes in half and season with Jane's Mixed-Up Basil Seasoning. Combine pasta, tomatoes, olive oil, and balsamic vinegar. Taste for seasonings and add a shake of Jane's Original Salt.
This dish captures the delicious flavors of summer, especially if you can get tomatoes straight from the garden.
Serve with an artisan bread and the meal is complete!